Closed Loop Selling
Sales Strategy
Match Your Sales Strategy To Buyer Behavior
"My old tried-and-true sales strategy just isn't working like it used to." "The traditional sales tactics we've always used in the past don't seem to get the same traction these days."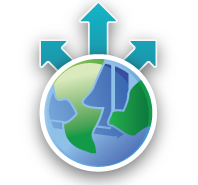 Sound familiar? If so, your sales team isn't alone. Businesses everywhere are beginning to realize that they need to change their sales and marketing strategy to survive.
The reason is simple: buyer behavior has changed and there's no going back to the way it was before. Today's buyers are more informed than ever before and they've learned how to tune out all those interrupter sales strategies and tactics that worked so well in the past. They're not looking to be sold to. They're looking for someone to help guide them to the right purchase decision.
LTR Digital Group works with companies across every industry, offering sales consulting services that help you adapt your sales strategy to match up with the new buyer behavior.  We'll work with you to move away from the old transactional way of doing business into your new, consultative "guided sales" process.