One to One Consulting
Get the Knowledge You NEED!
When it comes to digital marketing, sometimes it's hard to know where to start.  There are so many ways to connect with potential customers, but what strategy is best?
If want to quit chasing the latest "shiny object" and get some honest, direct feedback on what strategies you should implement, you really should consider a One to One Consulting session.  We'll sit down with you and discuss what your current situation looks like, your target market, and what you're trying to accomplish via digital marketing.  The goal of this session is to provide you with the insights needed to develop the right plan that can move you in the direction you want to go, without the distractions.
This session is really designed for those that want to implement and manage their digital marketing, but just don't know how or where to start.  We will help push you off the dock, so to speak.  It will be the best investment in your marketing you can spend…..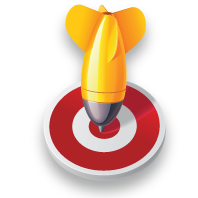 What areas will be covered in this One-to-One session?
We'll analyze of your current digital landscape
We'll analyze your social marketing footprint
We'll explore your past and current marketing efforts-both online and offline
We'll discuss your target market
We'll help you understand what your sales/marketing funnel looks like and discuss how certain digital marketing strategies affect each part of the funnel
We'll explore what channels will make the most sense for your company to participate in
We'll help you understand what advertising budget would be needed to begin implementing a plan
We'll help you understand how to utilize analytics so you can use data to make informed marketing decisions with confidence
We'll help you understand the tools you can utilize to help you be more efficient
Should we get started??  Your cost is only $795.
Enter your info below, and we'll get started!